HOW SHOULD COMPANY MEETINGS BE CONDUCTED UNDER LOCKDOWN?
Introduction
The Corona Virus pandemic, together with the Lockdown Regulations, has not only had an adverse effect on individuals but on businesses alike. In this article, we will look at the effect that the pandemic and Lockdown Regulations have on meetings which the company must hold.

Government has strongly advised that during the Coronavirus pandemic people must practice social distancing, avoid gatherings and refrain from many people meeting in a limited space. During these times holding company meetings, including shareholder and member meetings such as the annual general meeting (AGM) and directors meetings are likely to be affected.

Despite the aforesaid, companies are still required by law under the Companies Act, 2008, to have directors meetings in order for decisions to be made. In addition, shareholder and member meetings such as AGMs still need to proceed as required by the Companies Act and a company's Memorandum of Incorporation ("MOI"). The Regulations published in terms of the Disaster Management Act, 2002 for the Lockdown, remain silent on company meetings, and thus do not change the factual and legal requirements to hold company meetings.
What meetings is a company required to hold (directors' meetings, shareholders and members meetings (in particular the AGM).
It is important to note that companies, both profit and non-profit, are required to hold various meetings as set out in the Companies Act and a company's MOI.

A company essentially needs to hold two types of meetings: Directors meetings, where the directors who are responsible for the management of a company, meet and make decisions and shareholders/members meetings, where the shareholders or members of a company make decisions.

Shareholders exist in respect of a profit company and members in respect of a non-profit company with members. The sections in the Companies Act dealing with shareholder meetings, are equally applicable to non-profit companies with members (s10(3) Companies Act)

In addition, public companies and companies where the MOI requires it, need to hold an annual general meeting ("AGM") which is a type of shareholders / members meeting. An AGM must be held annually, but in any event at the very least every 15 months from the date of the previous AGM (s61(7) Companies Act).
 
In the light of the fact that a company practically and legally still requires to have meetings, we now look at ways in which the Companies Act allows such meetings to be held during the current state of disaster.
Shareholders and Members Meetings (other than the AGM)
Except for an AGM, there are no strict requirements, as to how often shareholders / members meetings must be held, unless stipulated in the MOI (s61(2) of the Companies Act). The Companies Act does however set out that under certain circumstance shareholders / members meetings must be held. 
Annual General Meeting (AGM)
Public companies and companies where the MOI requires it, need to hold an AGM. If required, an AGM must be held within 18 months of incorporation and then in every calendar year and no more than 15 months from the date of the previous AGM (s61(7) Companies Act). 
Directors meeting
There are no strict requirements in the Companies Act as to how frequently directors meetings must be held, unless stipulated in the MOI (s73 Companies Act). However, directors meetings should practically be held regularly to allow the directors to make decisions.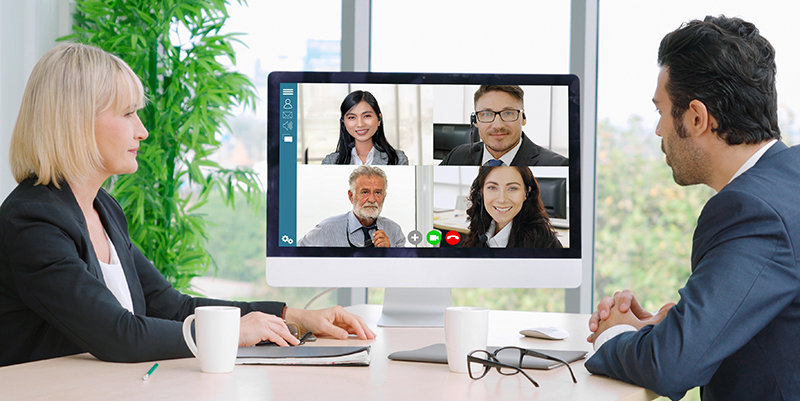 Holding Meetings by Electronic Communication 
The Companies Act allows for meetings to be held electronically. Both shareholders and members meetings (including an AGM) and directors meetings can be conducted entirely by electronic communication, unless the MOI of a company purohits this (s63(2) and s73(3) of the Companies Act).

In respect of meetings held by electronic communication, the following is noteworthy:
Shareholders, members and directors meetings can be held electronically, only if the electronic communication employed ordinarily enables all persons participating in that meeting to communicate concurrently with each other, with an intermediary and to participate reasonably effectively in the meeeting (s63(2) and s73(3) of the Companies Act). Practically this means that video conferences by Skype, MS Teams, Zoom, etc., can be conducted but not meetings by email, where participation is not guaranteed, is permissible.
The notice of a shareholders or members meeting where electronic participation is possible must contain all the details regarding the electronic participation (s63(3)).
If shareholders and members meetings are held electronically such meetings must be reasonably accessible electronically within South Africa, irrespective of whether the meeting is held in South Africa or elsewhere (s61 (10) of the Companies Act).
Practically, especially with regards to annual general meetings of companies, which have many shareholders or members, it is also possible for the directors to be at one location physically together and the shareholders / members can join electronically elsewhere. By the same token it is also possible to allow some shareholders and members to physically take part in a meeting and have other shareholders/members join electronically.
Round Robin Resolutions
Alternatively, to making decisions at meetings, shareholders, members and directors can also make decisions by round robin resolutions. This method does not require a formal meeting, but requires a written document to be submitted for consideration and voting by shareholders or members (s60 and s74 of the Companies Act). Although this is an alternative method for directors and shareholders meetings, it cannot replace AGMs that are mandatory, as prescribed by the Act and or the companies MOI (s60(5) of the Companies Act).

OUR OPINION
In conclusion, although the current climate makes it difficult and/or undesirable to have face-to-face meetings, especially where the number of participants is high, companies still need to hold meetings to function in order to satisfy the requirements of the Companies Act and their MOIs. Meetings can be held electronically provided the above provisos are met and the MOI allows it.